Welcome!
Thank you very much for dropping by. Your visit on my blog is such an honor for me. Please feel free to browse around my blog, that provides a snapshot on concrete technology, entrepreneurship, sports, stock market, and my views and interests about LIFE in general.
So if you find something that interest you in any way, please let me know so I can improve on it. And if you find nothing that interest you, please let me still know about it so I can include it for your next visit.
But if you are looking for a more detailed information about Concrete Technology, just follow this link.
Good day and God bless! 🙂
Respectfully,
Victor C. Uba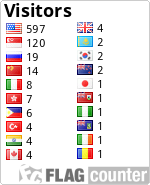 7 Comments