1st Mindanao Bloggers Summit Sponsors:
Whew!! Is it only me who had so much trouble in trying to register in this "1st Mindanao Bloggers Summit"? I can only wish that the process is not that complicated. My advice to the webmaster of this event is to make it very simple..a few clicks of the mouse can never be any better. Because we have to understand that since our main objective is to attract bloggers, neophytes in web page blogging included, we should make the process (or whatever you may call it) user-friendly. 🙂
Well anyway, I salute the people behind this summit. See you all on and in the "Summit Party".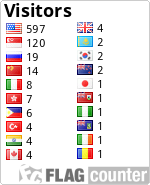 3 Comments