"POOR people GO TO WORK; RICH people BUILD NETWORKS." – A very striking statement from ROBERT KIYOSAKI (Author of the book "Rich Dad, Poor Dad"). 🙂
Most people I know have NO IDEA what PASSIVE INCOME is!  And I pity them! Well, sometimes I feel frustrated for them for not even trying to find it out.
They ONLY know one source of income – SALARY.
And when I talk about other streams of income, they PANICKED. Subconsciously, I think they've created an emotional attachment with their JOBs/WORKs.
This attachment is like an INVISIBLE PRISON BARS that kept them locked up in POVERTY. Why? Because they are afraid to go out from their COMFORT ZONES to grab some OPPORTUNITIES that can give them EXTRA INCOME working part-time apart from their full-time jobs.
If YOU are one of these people I know, look at yourself in the mirror and ASK THIS – "How much am I earning? Is this enough to provide my needs, my wants, my likes?"
If YOU are only earning P10k, P15k or P20k a month, for Christ's sake OPEN UP YOUR MINDS NOW! There are a lot of opportunities out there that can create PASSIVE INCOME for you.
Do not be afraid of the RISKS in trying out something new. Why?
Because first of all, your LIFE is already at RISK by just earning that much..or that little.. 🙂
Second, all our GROWTHS are just outside our comfort zones – so if YOU want some drastic changes in your LIFE, do not be afraid of all these RISKS. We may fumble thru trials along the way, but all these will only make us a BETTER PERSON.
Third, it does not matter how many times we will fail while trying to GROW OUTSIDE OUR COMFORT ZONES. What matters most is the LEARNING we get from doing it. Because ONLY thru LEARNING where we start to become A BETTER PERSON. And ONLY thru becoming a better person when we start LIVING A BETTER LIFE. 🙂
P.S.
Oh, If you want to know more about PASSIVE INCOME, feel free to research it or PM me about it. 🙂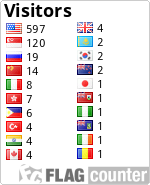 Leave a comment
No comments yet.