About Vicubs Blog
The primary activity of this blog is to introduce a snapshot of "Concrete Technology" by highlighting important construction chemicals that will definitely help everyone (whether you are a contractor or a civil engineering student) as to whether to save cement and/or to enhance the property of your concrete. Then as equally important as the primary activity of this blog  is the author's blogs about his ideas and interests about LIFE in general. And if you happen to be looking for a more detailed information about "What's new in the Construction Industry", please follow this link.
This Blog also provides availability and analysis of the video-sharing industry, including Guinness World Records, Ripleys Believe It Or Not, YouTube.com, MSN video, MySpaceTV, Yahoo! video, and other sites. This blog is NOT affiliated, sponsored, or connected in any way with the companies mentioned above. 🙂
The blog is run by Engr. Victor Caballero Uba. He is an Electrical Engineer by choice and a businessman by chance. He graduated with a Bachelors Degree in Electrical Engineering from the Mindanao Polytechnic State College in Cagayan de Oro City, Philippines.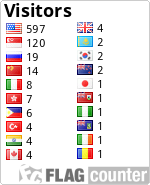 3 Comments