Dear reader,
It looks very much as if the year 2007, at least for Filipinos, is still in its infancy. The activities that have taken place and are still going on in the construction industry are only the beginning.
The main activity of this blog is to introduce a snapshot of "Concrete Technology" by highlighting important construction chemicals that will definitely help everyone (whether you are a contractor or a civil engineering student) as to whether to save cement and/or to enhance the property of your concrete.
Just last month (July 2007) when we had our 7th Davao City Business Conference thru the initiative of the Davao City Chamber of Commerce and Industry Inc. (DCCCII) with guest speaker Hon. Dimas S. Soguilon, Regional Director DPWH XI, topics like DPWH various programs, initiatives and the rehabilitation of the Gov. Generoso Bridge I were discussed.
In the coming months, you will be kept abreast of "What's New In The Construction Industry" and some specialty products available in Philippine market.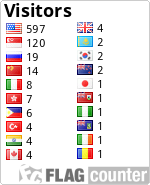 3 Comments